Equip the Next Generation through a tax deductible gift. Be a part of preparing Christ-like leaders for Haiti. Your generosity makes it possible.
Give Online or by Check
Donate securely online by credit/debit card, Paypal, or ACH. Checks can be mailed to 1014 Main Street, Sabetha, KS 66534
Recurring Giving
Our greatest financial need is regular monthly giving. Easily set up recurring giving through automatic monthly withdrawals from a bank account.
Give a Scholarship
Give a scholarship (anonymous or named) towards a pastor, church planter, evangelist, woman in ministry, or community service project.
Become a Legacy Partner
Legacy Partners are men and women committed to supporting Emmaus as family through their gift of $1,000 each year.
How Your Gift Is Used
A year at Emmaus University costs the typical undergraduate student about $500US. Because of the economic hardship in Haiti, EU substantially subsidizes student tuition and fees so that students can afford it. As a result, we depend heavily on donors like you. Giving to the University helps cover the cost of two essential areas:
Room and Board — About one half of your gift goes towards feeding and housing University students. Paying these costs relieves much of the financial strain on our students allowing them to focus on their training.
Education — Another half of your gift helps pay the wages of University faculty, staff, and administration.
Click here for more detailed information about the cost of an Emmaus University education.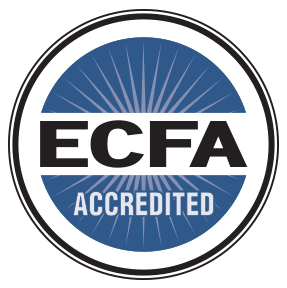 Emmaus University has been accredited by the Evangelical Council for Financial Accountability.
Learn more.